Request a call
Introduce yourself and we'll call you back
Leave a feedback
Tell us about your experience with us.
Ask a question
Managers of the company will be happy to answer your questions, calculate the cost of services and prepare an individual commercial offer.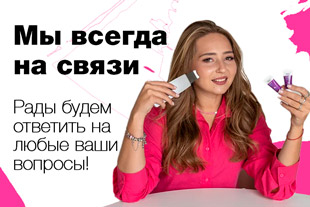 Polymer depilation with wax in a beauty salon
The technique of polymer waxing is fundamentally different from working with regular wax.
Make an appointment
This wax can be easily applied in different directions - both along the hairline, and against, and after the procedure the skin does not remain sticky.
PRICE LIST
| SERVICE | PRICE |
| --- | --- |
| Full body waxing(armpits, deep bikini, legs completely) | 250AED |
| Facial area | FROM 20AED |
| Face completely | 80AED |
| Armpits | 30AED |
| Basic bikini | 50AED |
| Deep bikini | 100AED |
| Legs to knees | 60AED |
| Legs above knees | 60AED |
| Legs completely | 120AED |
| Knees | 20AED |
| Arms to elbows | 40AED |
| Arms completely | 80AED |
| Shoulders | 20AED |
| Buttocks, belly, back, chest (the price for one zone) | 30AED |
| Hands, fingers, areolas (the price for one zone) | 15AED |
| Belly line | 20AED |
| Nose, ears (the price for one zone) | 20AED |
SPECIALISTS
The advantages of polymer depilation:
Smoothness of the skin for 8 weeks.
No need to grow hairs to a certain length. They can be removed even the day after shaving.
The treatment does not irritate the skin, is completely painless and hypoallergenic. Skin's is suitable even for sensitive skin types.
Unwanted hair can be removed from large areas of the body in one step.
Possibility to remove downy and even ingrown hairs.
Pleasant body odour after the treatment.
The difference between polymer wax and regular wax
Polymer wax grips the hair, not the skin. Therefore, its removal is not accompanied by painful feelings.
Low melting temperature, which eliminates the possibility of burns. Polymeric wax heats up to the optimum temperature for humans 36-37 ° C, while the usual - up to 50-60 ° C.
It is suitable for removing all types and lengths of hair, including down and bristly hair.
The area to be treated is not limited. Polymers are suitable for depilation of all areas, even large.