Request a call
Introduce yourself and we'll call you back
Leave a feedback
Tell us about your experience with us.
Ask a question
Managers of the company will be happy to answer your questions, calculate the cost of services and prepare an individual commercial offer.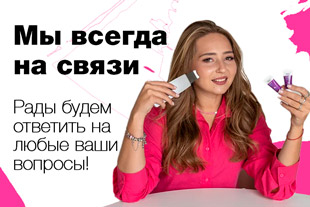 Microcurrent therapy in beauty salon
Every woman wants to look attractive. With the advent of microcurrent facial treatment, the beautiful half of humanity has become one step closer to the cherished dream.
Make an appointment
Microcurrents came to cosmetology from physiotherapy, so the procedure is an excellent conductor, delivering deep into the skin beneficial substances of cosmetological preparations.
PRICE LIST
| SERVICE | PRICE (master / top master) |
| --- | --- |
| Microcurrent facial | 90/110AED |
SPECIALISTS
Cosmetologist
Diana Abdulmanova
Cosmetologists claim that half an hour of this procedure is equivalent in effect to a healthy eight hours of sleep. Rejuvenating effect after a course of microcurrent therapy can last from several months to several years, especially if you additionally use special cosmetic products.
The principle of action of microcurrents
Microcurrent for the face gently, but effectively affect the skin cells, changing their membrane potential. This is the trigger mechanism for the activation of metabolic and regenerative processes. As a result, the synthesis of collagen and elastin is stimulated, each cell is saturated with oxygen and nutrients, lymphatic outflow improves, muscles are deeply relaxed and expression lines are smoothed.
Indications:
Distortion of facial contours;
postacne;
edema;
hyperpigmentation;
black eye;
dry or oily skin;
Wrinkles or decreased skin elasticity.
How the procedure is done
A course of microcurrent treatment includes 7-10 sessions.
Stages of the procedure:
To achieve the best effect, a serum (brightening, anti-aging or peptide-infused) is applied to the skin.
A highly conductive gel is applied to the skin.
The skin is exposed to the current with the help of individual electrodes of the device or gloves. After putting on the gloves, the master performs a facial massage.
After each session, it is advisable to apply a mask, which will achieve a more permanent effect.