Request a call
Introduce yourself and we'll call you back
Leave a feedback
Tell us about your experience with us.
Ask a question
Managers of the company will be happy to answer your questions, calculate the cost of services and prepare an individual commercial offer.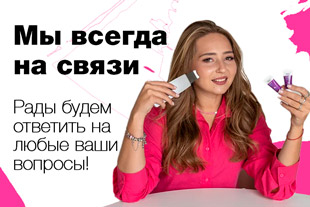 Eyelashes and eyebrows lamination
Eyelash lamination is an innovative procedure aimed at strengthening your own eyelashes and eyebrows, based on applying a special composition containing keratin to them.
Make an appointment
It allows to give lashes the volume, make their color more deep, and the length expressive. And all this — without glue and artificial eyelashes.
The procedure lasts 1 hour.
PRICE LIST
| SERVICE | PRICE |
| --- | --- |
| Eyelash lamination sigma | 120AED |
| Eyelash lamination inlei | 150AED |
| Eyebrow lamination sigma brow | 120AED |
| Lamination inlei | 150AED |
SPECIALISTS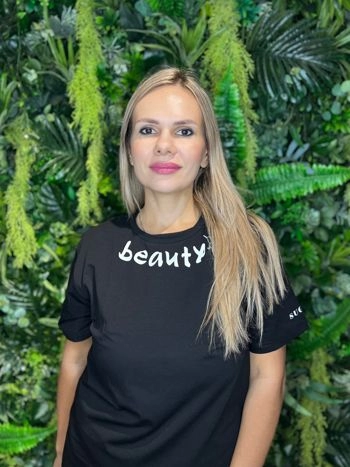 Keratin is a fibrillar protein that is part of the hair and has great mechanical strength, so the eyelashes become thicker and richer in color, get more volume and healthy shine.
After lamination, the eyelashes look natural and allow you to save time on your everyday makeup.
Advantages of eyelashes lamination at the beauty salon
We don't use an aggressive chemicals materials and products
Safety of the procedure
You can wash your face, swim in fresh and salt water
You can use an eye cream for the skin around the eyes
You can sleep in any comfortable position, including sleeping on your stomach
How long does lamination last?
The effect after the lamination of the eyelashes is long-term and retains its original appearance until the new eyelashes will grow. After two weeks with the change of eyelashes, the result of lamination becomes less noticeable.
Botulinum toxin, feeding the hair follicles, prolongs their life cycle, and therefore the change of eyelashes is slower, which means that the effect after the procedure is more long-lasting.
Is it possible to do lamination for pregnant women?
Pregnancy is not an absolute contraindication for eyelashes and eyebrows lamination, on the contrary, the procedure allows a woman to abandon the daily use of harmful cosmetics.
Is it possible to do lamination after eyelash extension?
After eyelash extension it is possible to make a special restoring treatment - Botox Lashes. After the treatment the eyelashes quickly get a healthy appearance, become thicker, renewed and accelerate their growth.
Contraindications to lamination
Despite the fact that lamination of eyelashes and eyebrows is aimed to improve their condition, there are some contraindications to the procedure.
The procedure should be postponed in such cases:
the presence of inflammatory eye and eyelid diseases, conjunctivitis, hordeolum;
any eye injury or recovery period after the surgery;
any kind of eye allergic reactions.