Request a call
Introduce yourself and we'll call you back
Leave a feedback
Tell us about your experience with us.
Ask a question
Managers of the company will be happy to answer your questions, calculate the cost of services and prepare an individual commercial offer.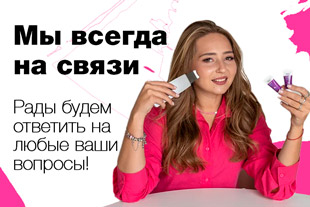 Hair stylist at the beauty salon
Women always want to maintain their appearance in perfect condition, and professional stylists help them in this.
Make an appointment
However, women sometimes want to change even the most constant of their beauty habits. And in this case, it is better to entrust the change of image to a true professional. Unlike an ordinary hairdresser, a stylist will create a complete image for you, following your style and latest fashion trends.
Price
SERVICE
PRICE (master / top-master)
HAIR STYLES
:
«express» blowout
100/120AED
«express» image
200/240AED
Evening look
350/400AED
Wedding look (without trial)
450/500AED
Wedding look (with trial)
650/700AED
Cocktail look
300/350AED
Surf curls
100-200/120-250AED
Hollywood wave
150-250/180-300AED
Afrokudri
200-300/250-350AED
HAIRCUT
:
Haircut for women (express haircut)
100/130AED
Haircut for kids (under 7 years)
50/60AED
Hot razor haircut
200/250AED
Trimming (single cut)
50/60AED
Scalp wash with drying
50-100/60-120AED
Bangs cut
30/40AED
Styling (wash + agents)
100-200/120-250AED
Evening hair style
200-350/250-400AED
Scalp massage 15 minutes
30/30AED
If you have long and thick hair, it is possible to pay extra service

50-100AED

*TO THE COST OF + 5%
HAIR EXTENSIONS
:
Hair extensions
500-1000AED
Hair correccia
600-1000AED
Hair removal
100-200AED
*The price does not include hair, check the current prices with the administrator
Expert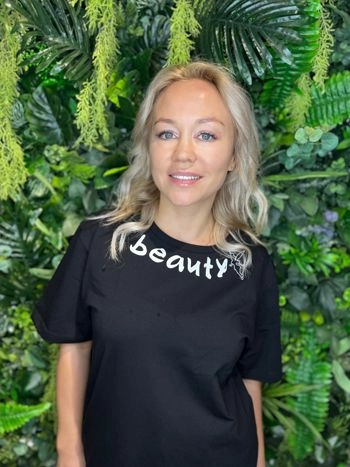 Qualification
Hair stylist
Qualification
Hair stylist
Our stylists have been professionally trained, and therefore follow the latest fashion industry and are ready to offer our customers the most effective methods of hair care, the most fashionable haircuts and styling.
Be sure that all new trends will be fully customized to the individual characteristics of your appearance.