Request a call
Introduce yourself and we'll call you back
Leave a feedback
Tell us about your experience with us.
Ask a question
Managers of the company will be happy to answer your questions, calculate the cost of services and prepare an individual commercial offer.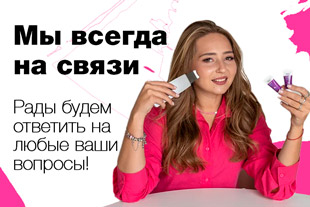 Nail extensions in a beauty salon
To have long nails of the same length and shape - the dream of everyone.
Make an appointment
If you have such nails by nature, then you are very lucky, if not, the beauty industry has solved this problem - nail extensions.
With the help of materials such as gel or acrygel our masters will correct the shape and give the desired length to your nails. Nail extensions have become a lifesaver for girls, because it is not necessary to build up all the nails, for example, if you have broken one nail, and you want to keep the length and beauty of the manicure, you can augment only one nail or make strengthening.
Strengthening is the application of polymer gel on the surface of the nail without length extensions.
PRICE LIST
| SERVICE | PRICE (master / top-master) |
| --- | --- |
| Strenghtening nails with acrylic powder | 30/30AED |
| Strenghtening nails with gel | 150/170AED |
| Nail extension* (any design) | 200/250AED |
| Nail correction | FROM100/130AED |
| Nail gel removel | 30/30AED |
| Nail extestion removal | 40/40AED |
Types of nail extensions
The method of extension and the choice of material depends on the expected result. Regardless of the method, the result will be the same - you are the owner of perfect nails.
What is better for nail extension gel or acrygel?
If you want to make an aquarium design - drown in transparent gel design elements, then your material - gel, in all other cases the effect will be the same and does not depend on the choice of material.
To replace the well-known acrylic for building up came acrygel - it is the same soft material containing acrylic powder, but has the indisputable advantage of being odorless.
In our salons there are materials for nail extension, masters have the technique to work with them, they can choose your material and method of extension, advise you on the ideal length for your nails. As a result, a beautiful manicure will please you for a long time.
Warranty on the procedure
For this procedure beauty salon «Sugar» provides a guarantee for 7 days. If during this time you notice significant flaws in the work performed, we will redo everything absolutely free of charge.