Request a call
Introduce yourself and we'll call you back
Leave a feedback
Tell us about your experience with us.
Ask a question
Managers of the company will be happy to answer your questions, calculate the cost of services and prepare an individual commercial offer.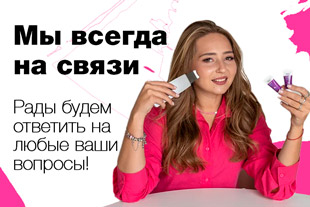 Foot paraffin therapy in a beauty salon
intensive moisturizing of foot skin, care of the smoothness and softness of the skin.
Make an appointment
PRICE LIST
| SERVICE | PRICE |
| --- | --- |
| Paraffin foot treatment | 20AED |
SPECIALISTS
Foot paraffin therapy: description of the procedure
The paraffin foot treatment service includes a number of steps that our masters make sure to follow:
Preparatory: feet are washed, cleaned with a brush or peeling, disinfected, and lubricated with a nourishing composition (oil or cream).
Main: feet immersed in melted paraffin, put on special socks, and left this way for 20 minutes.
Finishing: socks with the remains of paraffin removed, feet covered with nourishing cream, its application accompanied with a light massage.
Foot massage - a procedure that will help you to relax after a hard day and relieve fatigue from wearing uncomfortable shoes, accelerate blood circulation in the legs, reduce swelling.
Foot care at home
To keep the results of the salon treatment as long as possible, you can follow simple rules for taking care of the skin of your feet. Use a pedicure file to remove rough skin now and again. Apply foot cream to the skin daily. You can wear silicone socks at night. In them you will feel quite comfortable, while getting a wonderful cosmetic effect - the skin will be perfectly moisturized, maintain its softness to the next salon procedure.
Another tip from the professionals - do not neglect the foot scrub. It is very easy to apply, and its regular use will keep your skin in perfect condition throughout the year.