Request a call
Introduce yourself and we'll call you back
Leave a feedback
Tell us about your experience with us.
Ask a question
Managers of the company will be happy to answer your questions, calculate the cost of services and prepare an individual commercial offer.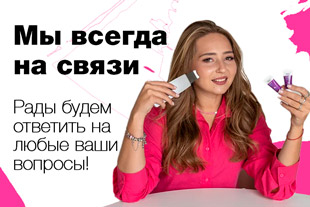 Deep cleansing facial
Cleaning the face is a common cosmetic procedure that is allowed to be performed at any age.
Make an appointment
After cleaning the face, the pores of the skin are cleansed, the tone and color are evened out, and the work of the sebaceous glands returns to normal. Cleaning the face in a beauty salon allows not only to achieve aesthetic and hygienic effect, but also contributes to maintaining the tone and elasticity of the skin, preserving youth for a long time.
PRICE LIST
| SERVICE | PRICE (master / top master) |
| --- | --- |
| FACIAL CLEANSING WITH CHRISTINA COSMETICS | : |
| Mechanical | 200/230AED |
| Ultrasoung | 200/230AED |
| Vacuum | 200/230AED |
| FACIAL CLEANING WITH OBAGI COSMETICS | : |
| Mechanical | 400/450AED |
| Ultrasoung | 400/450AED |
| Vacuum | 400/450AED |
SPECIALISTS
Cosmetologist
Diana Abdulmanova
Types of facial cleansing
Mechanical or manual. This cleaning guarantees removal of blackheads. A special solution is used to prepare the skin, which expands the pores. Next, cleaning of the pores is performed using hands or a special spoon. After the procedure, a mask is applied to the skin that soothes and relieves inflammation.
Ultrasonic (apparatus). This type of cleaning is convenient because it does not require any preparation. Before the procedure, the cosmetologist applies a cleansing agent to the problematic area of the skin, and then acts with ultrasound. After the manipulation, the client will be offered to make a mask or phonophoresis - enhances the effect.
Vacuum. The gentlest procedure. It is often used in combination with mechanical cleaning. With its help, it is possible to remove fatty plugs in hard-to-reach places, ear canals, nose area.
Facial cleansing in a beauty salon
Indications:
Enlarged pores;
Closed and open comedones;
Acne;
Skin aging;
Oily skin;
Decreased tone and elasticity of the skin;
Unhealthy complexion.
Contraindications:
Dermatological problems;
Pigment spots and birthmarks;
If in doubt about the suitability of a face cleaning procedure, it is recommended to consult a dermatologist.
Skin care after cleansing
After cleansing, skin care involves strict hygiene. It is recommended to avoid using cosmetics for two days, avoid visiting baths, tanning beds, and avoid sunlight.
Salon services Sugar