Request a call
Introduce yourself and we'll call you back
Leave a feedback
Tell us about your experience with us.
Ask a question
Managers of the company will be happy to answer your questions, calculate the cost of services and prepare an individual commercial offer.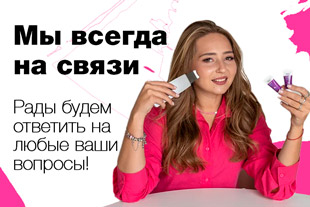 Hair repair treatments at the beauty salon
Therapeutic procedures that are designed to repair the hair to its natural strength and beauty.
Заказать услугу
Hair repair treatments can be divided into two groups:
Deep hair repair — in which the active ingredients of masks or serums penetrate deep into the hair, repairing damaged areas. As a result, the full structure of the hair is restored. They become not only smooth and shiny, but also more dense and elastic. Such procedures have complex effects, and for a sustainable visible result, we recommend taking a course of several sessions.
Express hair repair is a procedure in which an obvious aesthetic effect is achieved by creating a smooth coating on the surface of the hair and closing the cuticle. As a result of the express hair repair procedure, your hair looks shiny. However, the actual repair of the structure of the hair does not occur, so the result is short-term and not long lasting, but instant and very expressive.
PRICE LIST
| SERVICE | PRICE |
| --- | --- |
| ABSOLUTE HAIR JOY LEBEL | : |
| Short | 250AED |
| Medium | 400AED |
| Long | 500AED |
| Proedit lebel | 150-300AED |
| Iau cell care lebel | 150-300AED |
| KERATIN BRAZILIAN BLOWOUT | : |
| Short | 300AED |
| Medium | 500AED |
| Long | 700AED |
| KEUNE BOND FUSION TREATMENT | 100AED |
| HYALURONIC FILLER DAVINES | : |
| Short | 50AED |
| Medium | 70AED |
| Long | 80AED |
| WONDERFUL RESTORED DAVINES | : |
| Short | 50AED |
| Medium | 70AED |
| Long | 80AED |
SPECIALISTS
Qualification
Hair stylist
Qualification
Hair stylist
Salon services Sugar