Request a call
Introduce yourself and we'll call you back
Leave a feedback
Tell us about your experience with us.
Ask a question
Managers of the company will be happy to answer your questions, calculate the cost of services and prepare an individual commercial offer.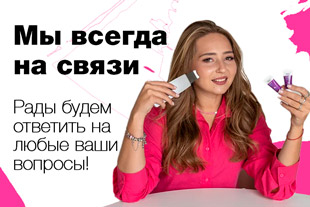 Peeling in a beauty salon
To preserve the beauty and youth of the face, it is necessary to regularly perform a peeling - a procedure that promotes the detachment of peeling skin particles.
Make an appointment
The peeling technology is also strictly individualized depending on the condition of the skin, age, and sensitivity. For the correction of such problems as mimic wrinkles, injections may be required.
PRICE LIST
| SERVICE | PRICE (master / top master) |
| --- | --- |
| Almond peeling | 150/170AED |
| Pyruvic acid peeling | 150/170AED |
| Salicylic peeling | 180/200AED |
| Prx-t33 | 300/330AED |
| Biorepeel | 300/330AED |
| Carbon peeling | 300/330AED |
| Peeling dsa white | 300/330AED |
| Peeling dsa black | 300/330AED |
| After sun treatment | 150/180AED |
SPECIALISTS
Cosmetologist
Diana Abdulmanova
Cosmetologists in our salon use innovative techniques and proven preparations, procedures are carried out in accordance with sterilization and maximum comfort for clients. Any cosmetic procedure will bring not only the result of rejuvenation and skin revitalization, but also allow you to enjoy and care from professional care.
The consultation is free.
Peels are divided into two groups:
Mechanical peels are based on the action of small particles that remove the stratum corneum, stimulating the regeneration of the skin. Chemical peels are based on the action of various chemicals that cause a controlled burn of the skin.
Salon services Sugar