Request a call
Introduce yourself and we'll call you back
Leave a feedback
Tell us about your experience with us.
Ask a question
Managers of the company will be happy to answer your questions, calculate the cost of services and prepare an individual commercial offer.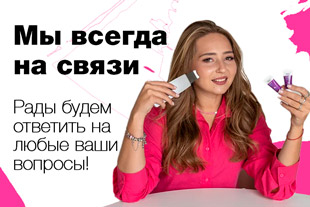 Haircut in a beauty salon
At the beauty salon, you can get everything: from a haircut with an easy styling to an evening or "red carpet" hairstyle or look.
MAKE AN APPOINTMENT
Hair beauty is subjective! For some, it is a neat hairstyle that perfectly suits the features of the face, for others - easy styling, and for others it is the opportunity to experiment. Undoubtedly the regular haircut will make your hair healthy and more beautiful.
In order to always look stylish and fashionable, you need to get a regular haircut. Moreover, a haircut is necessary in order to get rid of brittle, split ends. Sugar beauty salon employs highly qualified hair stylists who help you with any requests.
SPECIALISTS
Qualification
Hair stylist
Qualification
Hair stylist
Fashionable women's haircuts
In our salon we have talented specialists with extensive experience, whose diplomas and certificates speak eloquently. The hair stylist will professionally choose a haircut, make styling and create an individual image that will suit perfectly to the image of the client.
Bangs haircut
For women who want to visually adjust the proportions of their face, bangs are really necessary. It visually evens out the proportions, giving roundness to the cheekbones. Hair covering the forehead is an ideal way to make invisible the imperfections of the skin on the face.
By the way, there is another feature of bangs – it makes its owners look younger.
Hot scissors haircut
The difference between a hot scissors haircut and a haircut with scissors is that the hair stylist can use only two techniques - twisting hair in vertical and sliding cut (slicing) while using normal scissors. The use of hot scissors allows you to perform other techniques - for example, a straight cut, etc.
If you want to get rid of split ends and give your hair smoothness and elasticity, choose the hot scissors haircut. The combination of cosmetic and therapeutic effect makes this procedure an excellent tool for solving a number of hair problems.
Recommendations for hair care after a haircut
In order for the effect of the procedure to last as long as possible, it is recommended to follow this rules:
Reduce the frequency of using curling and straightening irons, and thermal curlers. When styling, be sure to apply thermal protection products to your hair.
Periodically you need to make nourishing hair masks.
It is preferable to dry the hair naturally. When using a hair dryer, it is necessary to choose the minimum temperature mode.
The hair must be protected from the negative effects of the environment. It is recommended to wear hats all seasons of the year and try not to wet your hair while it is raining.
Children's haircut
A child's haircut differs in technique from an adult's haircut. In its own way, this is a modification of an adult haircut, taking into consideration the features of growth, the structure of children's hair, and the direction of hair growth. Children's hair is softer, fluffy, hair spools may be present sometimes due to the constant wearing of hats and caps in the cold seasons. Also, a children's hairdresser, unlike a hairdresser who deals exclusively with adult haircuts, must have the skills of a psychologist and a teacher in order to create the most comfortable atmosphere during the procedure.